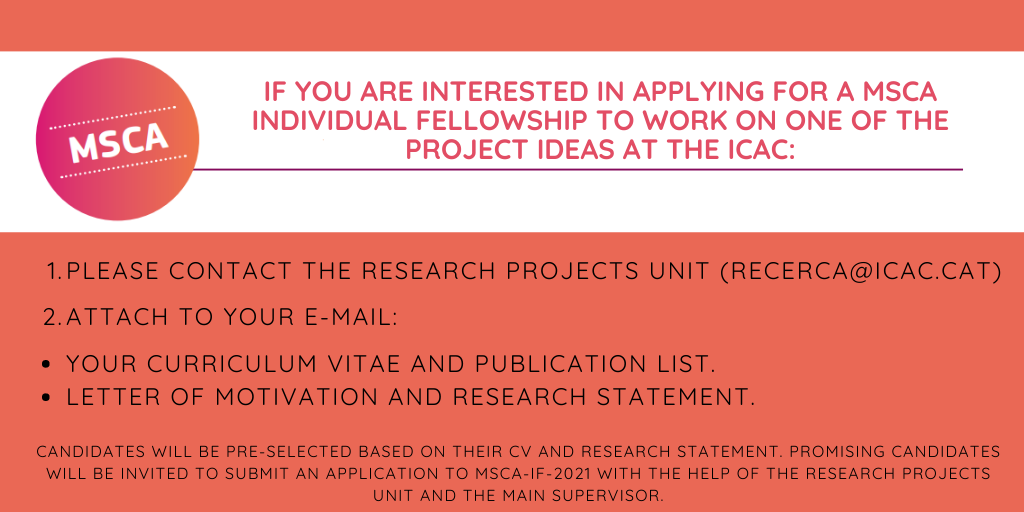 Join our vibrant international community of postdoctoral researchers! GIAP aims to study long-term human-environment interactions through the physical and biological imprints left on the landscape by its past inhabitants. In order to do so, GIAP has a strong interdisciplinary focus, which includes bioarchaeology and palaeoenvironment, geoarchaeology, survey, archaeomorphological analysis and computational approaches, including GIS, remote sensing and machine learning.
ICAC is an excellent research centre to develop MSCA projects, with state-of-the-art equipment, laboratories, a library, and teaching and meeting spaces. It offers MSCA fellows the opportunity to apply for additional funding to complete their research and optional teaching and supervisory roles are available to help further the fellows' careers.
We have 4 calls open in GIAP. Click on the image to learn more:
The GIAP is also participating in the specific call for MSCA interdisciplinary project 'Culinary practices in the Western Mediterranean Iron Age' with ICIQ.
Learn more about the requirements to join us, and check out all the open calls in ICAC: http://www.icac.cat/en/research/msc-actions/