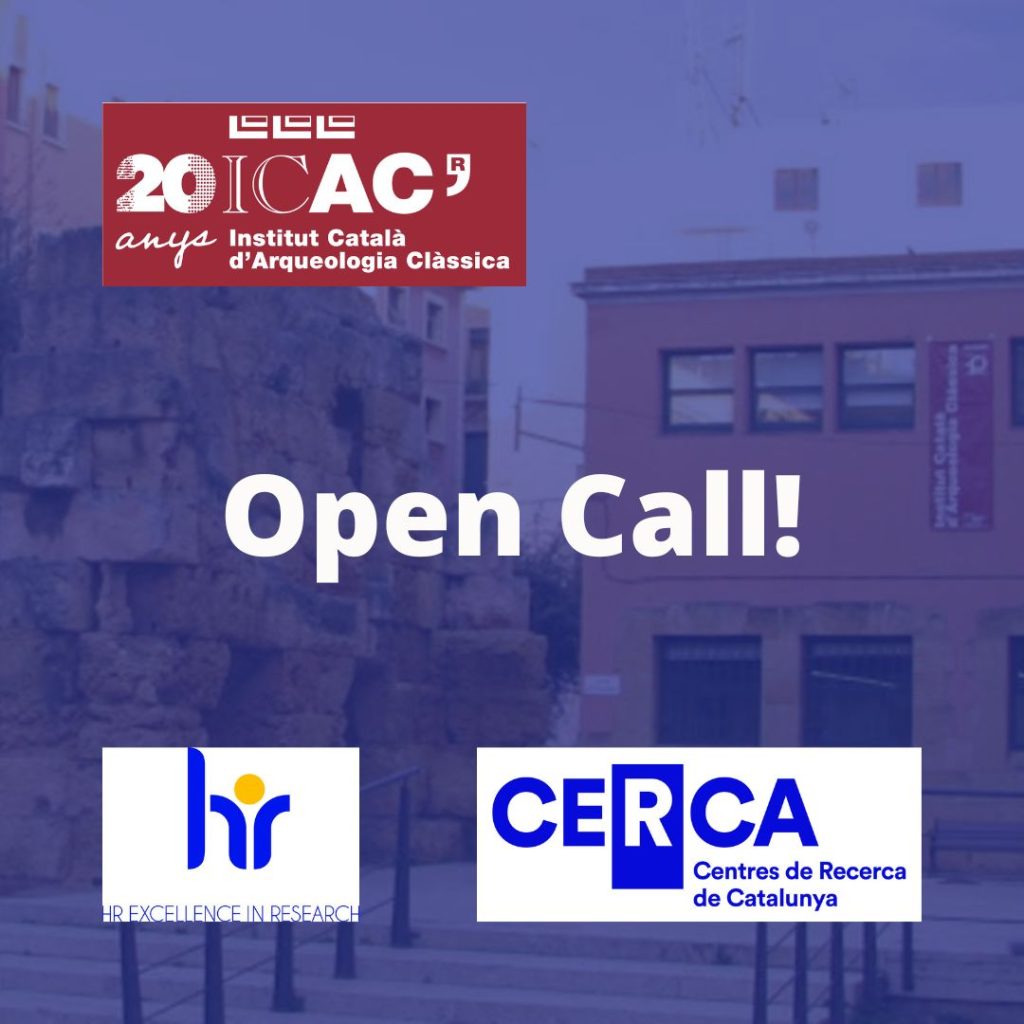 The Catalan Institute of Classical Archaeology opens a call for a full-time researcher in Archaeozoology, linked to the GIAP research group.
The ICAC looks for a researcher to manage the scientific-technical activities in the field of archaeozoology of the GIAP's lines of research in Archaeozoology, with the following functions:
Developing contents and outreach related to the research on livestock and archaeology carried out within the framework of GIAP projects. In particular, the studies of dental microwear of different faunal assemblages in the Empordà geographical area from the Iberian period to Late Antiquity.
Assistance for dissemination and knowledge transfer actions in the field of Archaeozoology and Landscape Archeology coming from GIAP projects in the Empordà.
For this purpose, and according to the current regulations, the ICAC director has approved (in this Resolution) the call for an indefinite full-time job position linked to the GIAP research group (call code 017.42). To carry out this activity, candidates have to hold Phd degree on Archeology. Experience and training related to this call skills are a plus.
More information at: Working at the ICAC/Open Calls
Call 017.42 (in Catalan)
Deadline for applications ends on March 9, 2023, at 23.59 h.
General description of the call:
Job description: Researcher with organic and functional affiliation to the GIAP research group
Job category: Researcher (I7, R2)
Working hours: Full-time contract (37,5 h per week, from Monday to Friday)
Working location: ICAC (Rovellat square, Tarragona)
Contract: full-time indefinite employment (100)
Number of job positions: 1
Remuneration: 26.120,22 € (gross) per year
Call: Public offer
Procedure: Ordinary
Regulations: Instruction ICAC 3/2022, from September 15, and Article 23bis of Law 14/2011, of June 1, on Science, Technology and Innovation modified by Law 17/2022, of September 5 and Law 9/2022, of Decembre 21, of science.
According to the Human Resources Strategy for Researchers (HRS4R) of the European Commission, ICAC follows the OTM-R principles (the Institute is a centre with the HRS4R accreditation and label since 2015. Full information here).

The ICAC is a CERCA centre