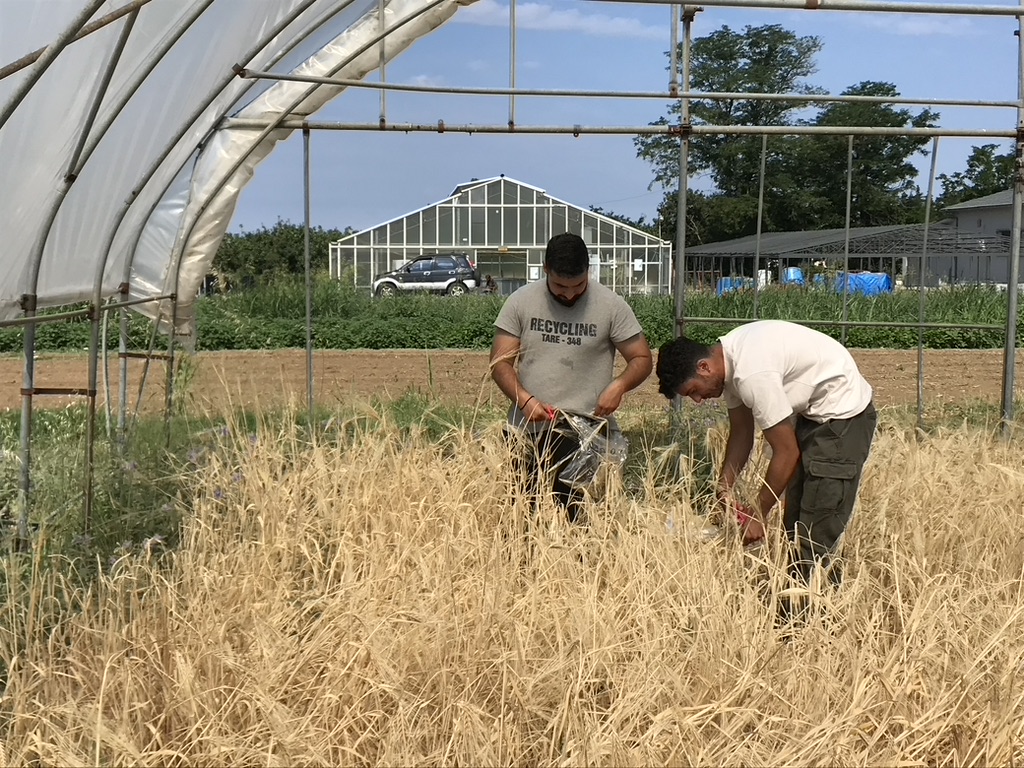 The students of International Hellenic University (IHU), Solon Samiotis and Nektarios Theophanous, collecting barley heads for further analysis.
After a long month of meticulous and detailed measurements and observations at our experimental cultivations in Thermi Thessalonikis, the time has finally arrived to commence the critical stage of the harvest.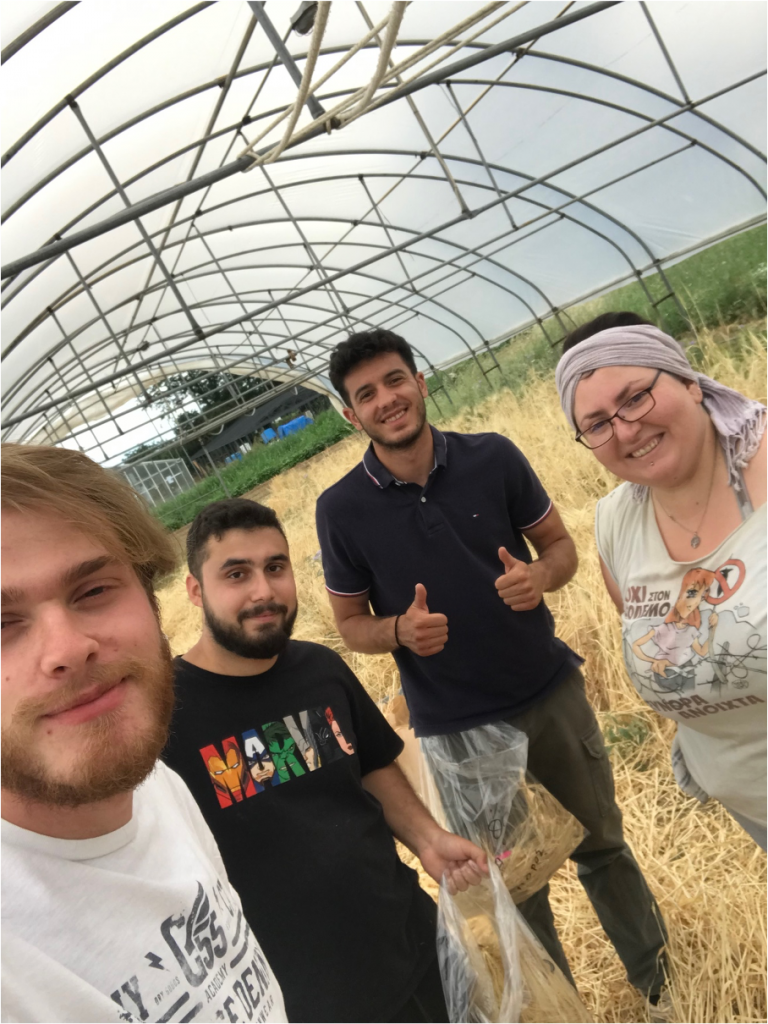 The harvest started in early June, first at our greenhouse, and it is still ongoing due to the heavy manual yet focused work it entails. The harvested barley heads and their respective grains will be used to undertake further agronomic measurements and analysis.
Hopefully, weather will allow us to proceed smoothly and to obtain nice and healthy material to work on during the next few months. The DarkRevisited team is currently 'all hands-on deck' to secure the successful completion of the harvest, supervised by Alexandra Kriti on site, and is looking forward to completing the second year of its experimental cultivations in Greece.
The project 'DarkRevisited' started its innovative experimental cultivations in 2020 at ELGO Demeter in Thermi, Thessaloniki, Greece, and in 2022 it is introducing precision experimental-agriculture to the world of archaeobotany!
Research funded by:
Stay tuned for more updates on archaeobotany and our experimental cultivations! See other posts on the topic: