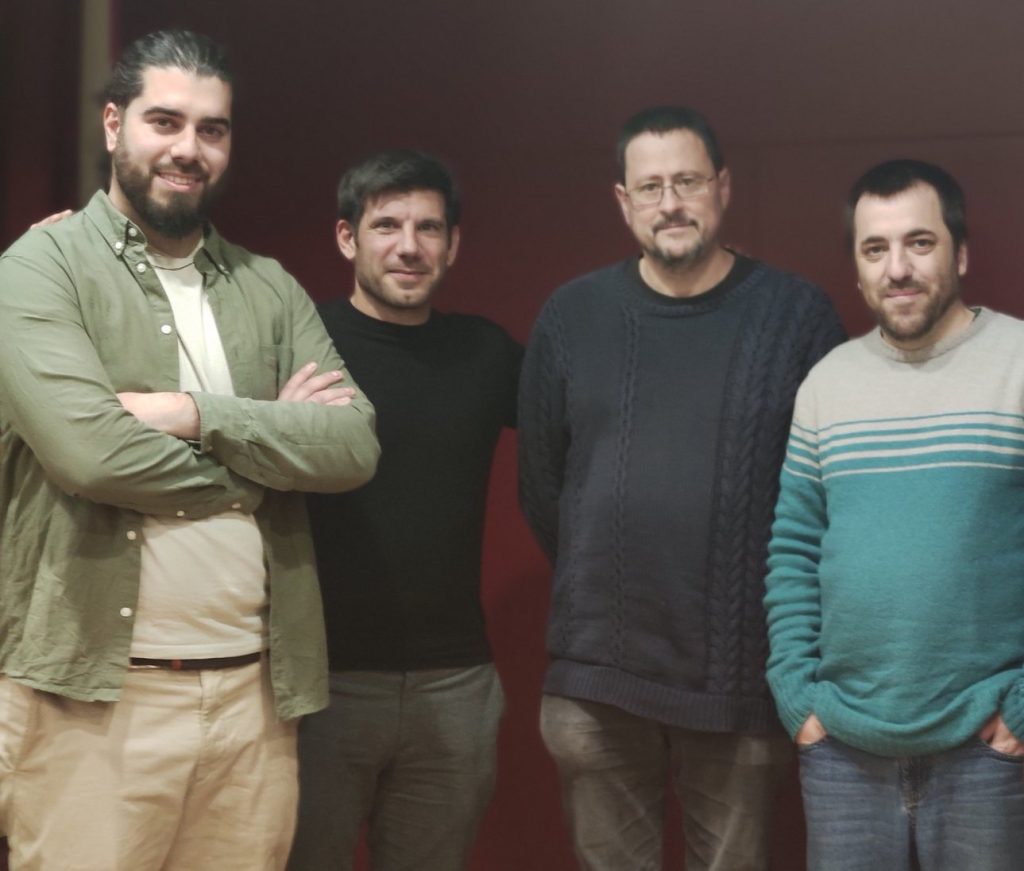 The computational team at GIAP (ICAC) has been enjoying a fruitful long-term collaboration with the Computer Vision Center (CVC) of the Autonomous University of Catalonia (UAB), which has contributed to our projects with their expertise and state-of-the-art computational equipment. 

These past weeks, Prof. Hèctor A. Orengo (ICREA Research professor at ICAC) and Dr. Felipe Lumbreras (CVC-UAB), along with other team members of the computational team, have been hosting meetings to discuss ongoing projects and define new collaborations.
Featured image: from left to right: Iban Berganzo-Besga, Hèctor A. Orengo, Felipe Lumbreras and Arnau Garcia-Molsosa
Current projects include:
Besides ongoing collaborations, new projects at GIAP (ICAC) have presented the chance of establishing new synergies with the CVC-UAB:
Additionally, exciting future collaborations have been discussed, which include route modelling for ancient commerce, the automation of seed classification and robotic surveying for archaeological sites. Stay tuned to our channels to learn all about them!
Learn more about the current results of this fruitful ongoing collaboration:
Posts:
References: