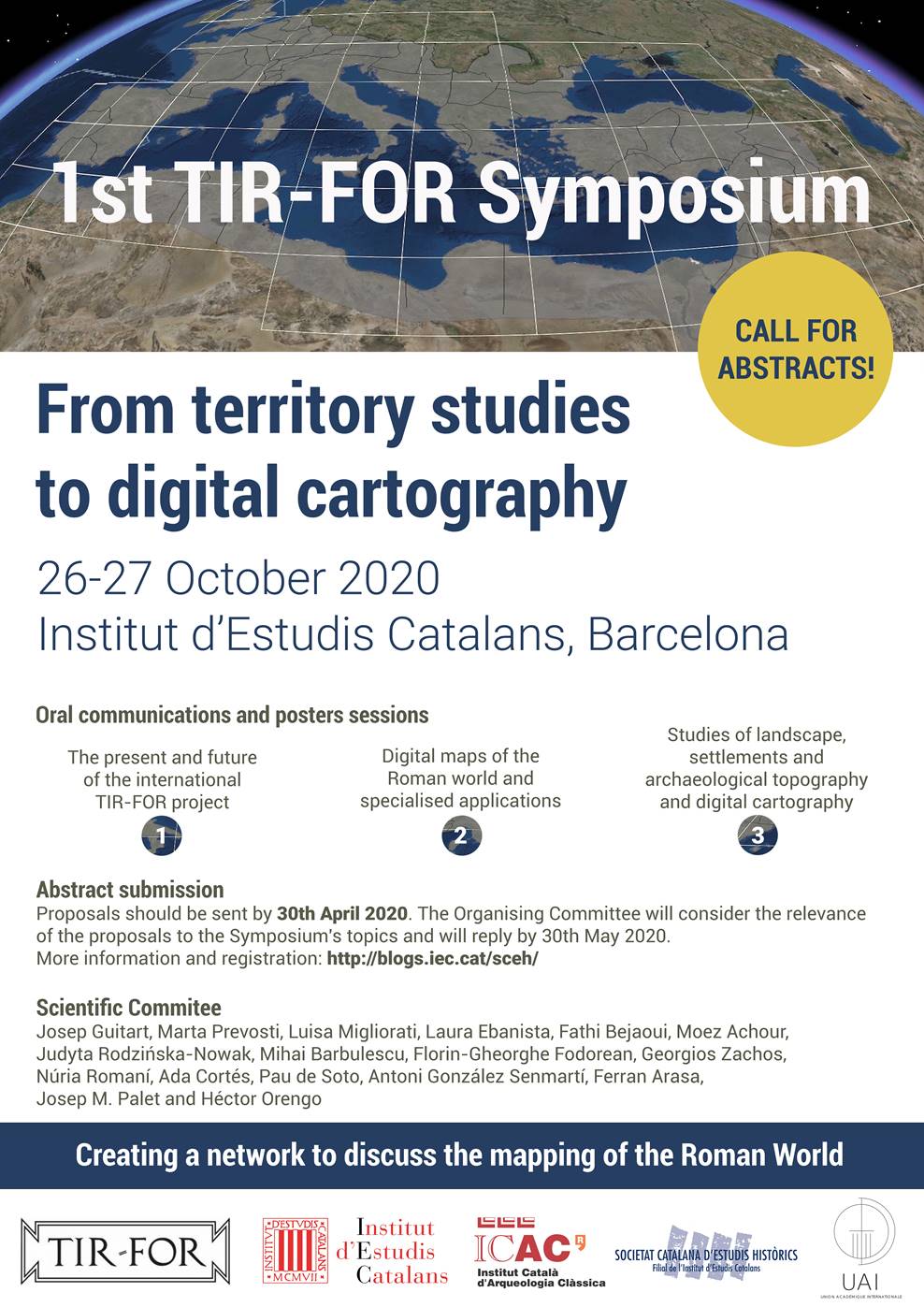 The call for abstracts for the TIR-FOR (Tabula Imperii Romani – Forma Orbis Romani) symposium is now open. As mapping, computational and web-based technologies advance, the TIR-FOR project (one of the longest-running international archaeological projects) is dedicating its first ever symposium to digital cartography and how it interacts with current research on settlement, territory and archaeological topography. The deadline for abstract submissions is very soon, the 30th of April! You can register and/or deliver your abstract here.
The symposium will feature three sessions:
The first is dedicated to the project itself, 'The present and future of the international TIR-FOR project'. A presentation by the Catalan TIR-FOR team will introduce this session.
The second session, 'Digital maps of the Roman world and specialised applications' will be accompanied by a presentation by Johan Åhlfeldt (University of Gothenburg): Digital Maps and historical gazetteers: function and importance for digital historical research.
The last session, 'Studies of landscape, settlements and archaeological topography and digital cartography' will feature a talk by GIAP's co-directors Josep M. Palet and Hector A. Orengo: 'Integrated landscape analysis: moving beyond site distribution'. Josep M. and Hector also form part of the Scientific Committee of the symposium.