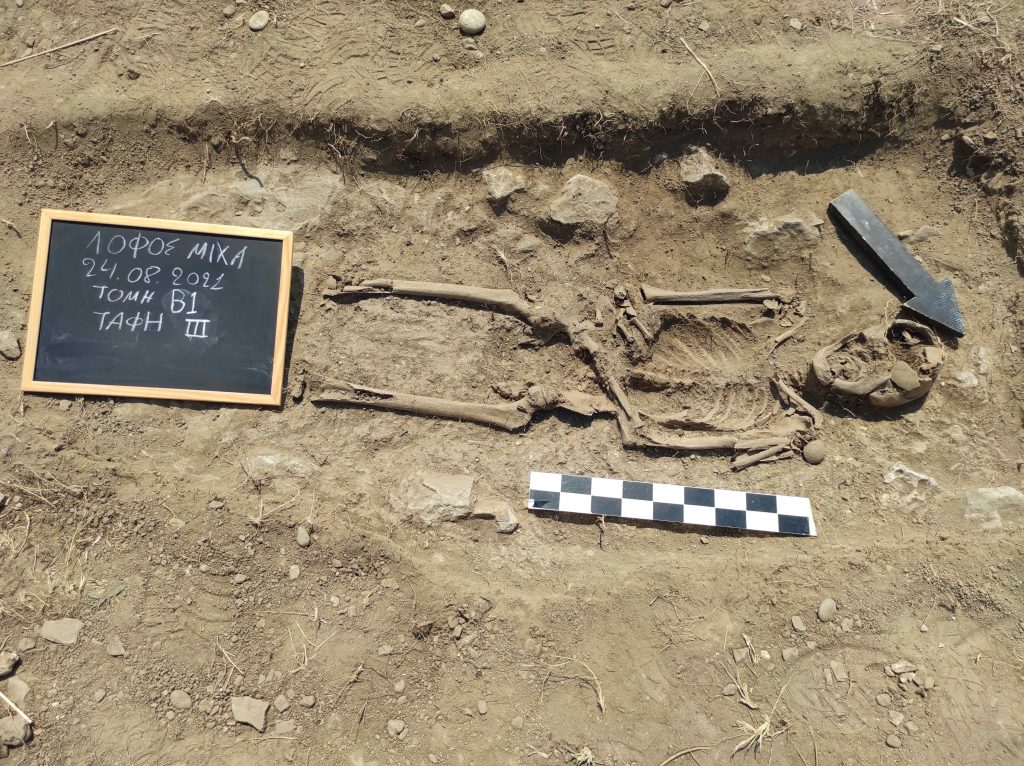 Picture of a Late Antiquity cist grave in Grevena. Picture by Merkouris Georgiadis (GIAP).
The international Greek newspaper Kathimeriní recently published an article echoing the first results of the five-year research program in collaboration with the Ephorate of Antiquities of Grevena and GIAP-ICAC, entitled "Archaeological Program of Grevena", which began in 2021. From GIAP-ICAC's side, the project is supervised by Merkouris Georgiadis and Hèctor A. Orengo, with the participation of Konstantina Venieri and Giannis Apostolou. The results have been presented in the 2021 and 2022 Annual Archaeological Meeting for the Project in Macedonia and Thrace.
"In the wider area, we found the borders of the Ayios Georgios settlement during the Ottoman times, located several sites of the Roman/Late Roman period, and a few from prehistoric and classical-Hellenistic times" says the head of the Ephorate of Antiquities of Grevena, Sonia Dimaki.
The excavation also revealed parts of two cemeteries from the Hellenistic and Late Roman periods: in the first case, pit graves were excavated, which were covered with rough stones. The offerings that accompanied the burials included vases – skyphoi, amphorae and wine vessels – as well as metal objects, such as gold earrings and an iron dagger.
In one of the burials we found a bronze coin dated in the late Hellenistic times, minted in Thessaloniki (148 BC and later). Also, in the same place, four storage pits were investigated, which yielded findings, such as ceramics and copper items. In the second case, pit graves came to light, covered with small stones and a disturbed cist-shaped one. The tombs were decorated with bronze bracelets and rings, a bronze earring as well as a glass bead and date from the 4th to the 7th century AD.
"The research program aspires to trace the role and importance that this archaeologically unexplored area of ​​Grevena had over time" S. Dimaki
Next steps
To define the following steps of the project, the team recently met with vice president of Prefecture of Western Macedonia. Besides celebrating the remarkable results of the Grevena project, they discussed new cooperation possibilities in locations where existing remains have evidenced a great potential for excavations.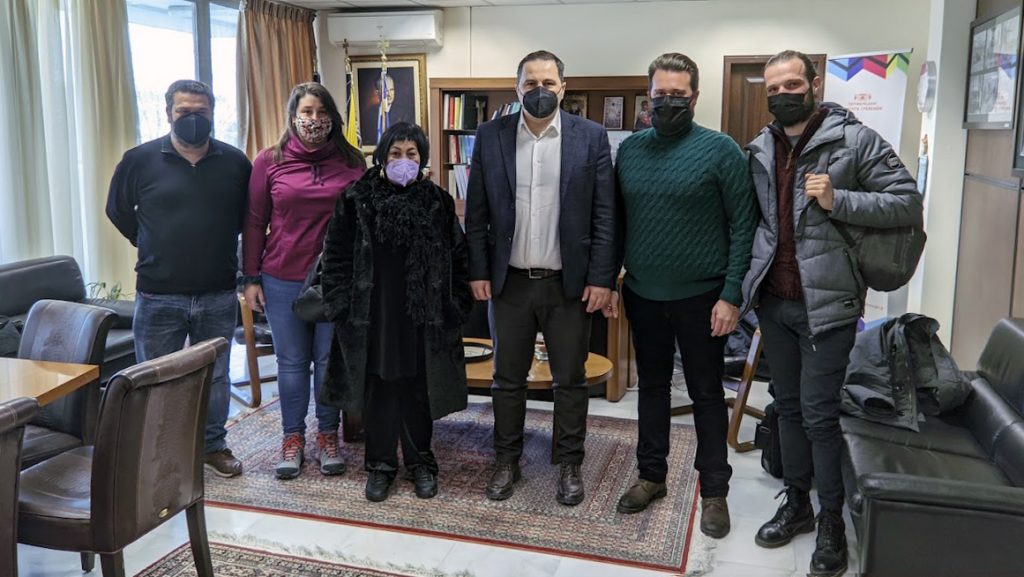 We will keep you posted on the progress of the project!
---
This project's funding includes Dr. Merkouris Georgiadis' MSCA postdoctoral fellowship (H2020-MSCA-IF-2018: 839650) from the European Commission, and Konstantina Venieri and Giannis Apostolou's FI predoctoral grants by AGAUR, Generalitat de Catalunya .