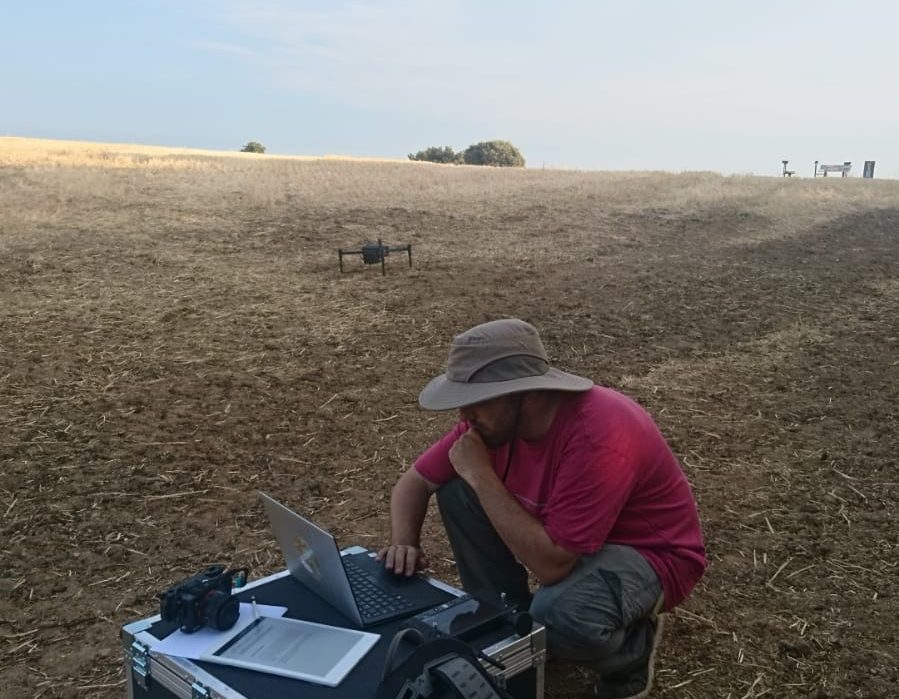 Arnau Garcia-Molsosa preparing the drone for the experimental flight
In collaboration with the City Council of La Garriga (Catalonia), this summer we have begun a series of experimental flights with drones as part of a research project that seeks to develop new methods for remote detection of sites.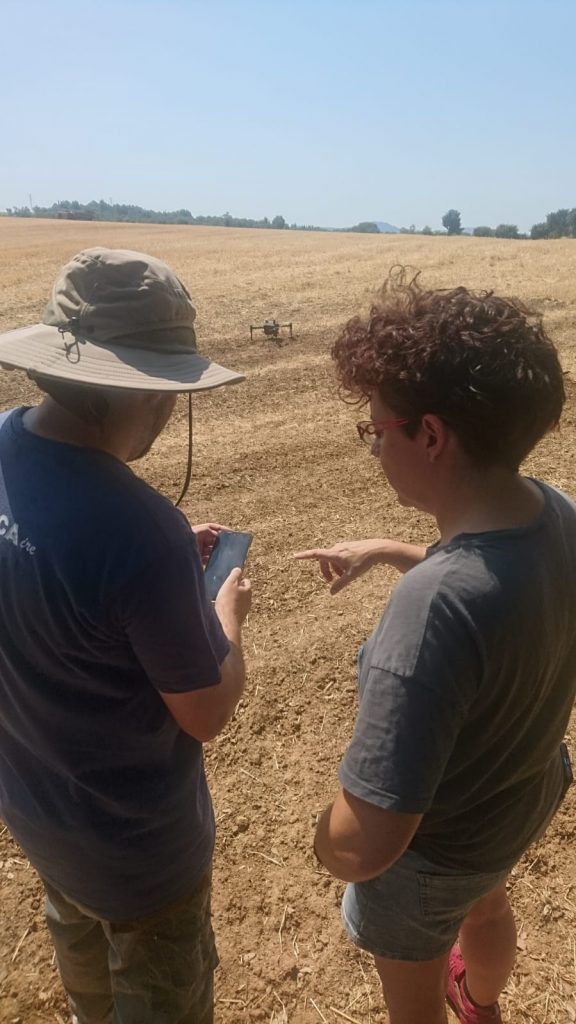 The fields adjacent to the Roman villa of Can Terrers, as well as other sites in La Garriga, will be part of an international search that is also being carried out in various parts of Catalonia (Empúries and Cabrera de Mar), in northern Greece and the island of Sardinia. These efforts are part of the TrackSherd and DIASur projects, funded by AGAUR (Generalitat de Catalunya) and BBVA Foundation respectively. We will visit these "experimental" fields on a timely basis at various times of the year in order to collect data and calibrate the research instrumentation.
The research is focused on developing a system based on Artificial Intelligence that will analyze very high-resolution images and identify the position and shape of small fragments of archaeological material, such as fragments of broken pottery. In this occasion we have had the opportunity to try a brand-new instrument designed by HelixNorth for the development of archaeological surveys.
The goal is for archaeologists to have a quick and reliable method for creating maps of the distribution of material culture remains. These maps can be used both to investigate the occupation of an area over time and to manage the archaeological heritage and anticipate, for example, the impact of certain infrastructures or urban plans.